These are some of our successful tours destination since year 2009
---
Tour to Anandwan – Hemalkasa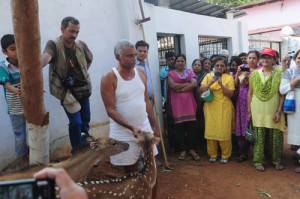 Tour to Anandwan, Hemalkasa and Somnath is always a life time experience for all the participants. Unnayan Tours has been arranging this tour since year 2009 with around 5 to 6 batches per year.
On most of the batches, we are lucky to get a chance to speak to Dr. Vikas Amte & his family, Dr. Prakash Amte & his family. Shri. Vilas Manohar, Dr. Vijay Pol, Shri. Seetakant Prabhu, Shri Jagan Machakale and many other co-workers of Baba Amte share their experiences with our group.
---
Tour To Lonar Crater


Unnayan Tours was perhaps the first tour operator to get common people to visit Lonar Crater. The very first batch was in year 2009.
Lonar Crater, which was created by a meteor hitting the Earth during the Pleistocene epoch, is a salt water lake at Lonar in Buldana district, Maharashtra. A lake that evolved in the resulting basaltic rock formation is both saline and alkaline in nature. Lonar crater has a mean diameter of 1.2 kilometres (3,900 ft) and is about 137 metres (449 ft) below the crater rim. It is the second largest impact crater in basaltic rock and is partially filled by a salt water lake.
The Lonar Crater was first discovered in 1823 by British officer, J.E. Alexander. It is also written about in ancient scripts like the Skanda Puran, the Padma Puran. Lonar impresses with the richness of its natural heritage. And, like the meteorite that put it on the map, leaves a lasting impression. There is a mystery associated with the lake flowing inside the crater, nobody can say how it remains full through the year, a stream feeds this crater, but up to this date, no outlet was found. The other puzzle is that lake has two distinct regions that never mix, an outer neutral and an inner alkaline region.
Several Hemadpanthi temples like Daitya Sudan Mandir are found in the periphery of the Lake.
---
Best of Srilanka Tour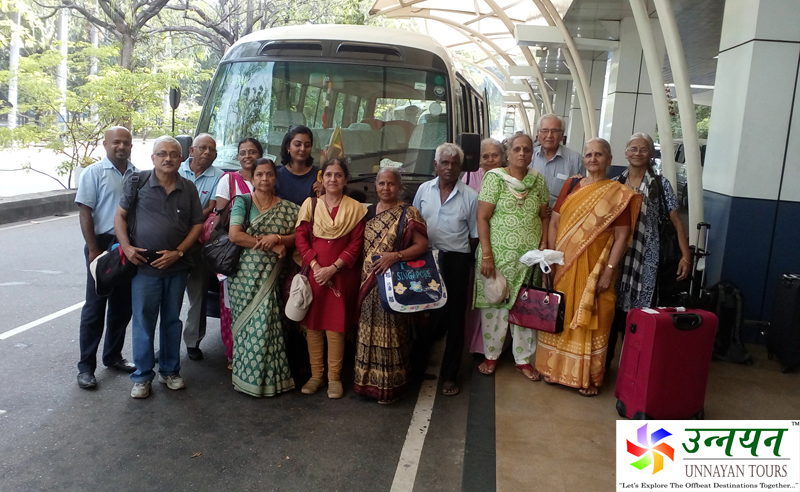 Srilanka is been described as a tropical paradise of the world.
The 5th-century citadel Sigiriya, is one of the most valuable historical monuments of Srilanka. The Dambulla Caves, Golden-roofed Temple of the Sacred Tooth Relic, Anuradhapuram, Tea plantation, Spice plantation, Gems factory and many more sights in the country are reflecting the unexpected pleasures of the land.
Srilanka is a nature's wonder Tour.
---
Ladies Special Monsoon Tour at Morachi Chincholi
(With Nighoj Potholes)
Morachi Chincholi, the name itself means a village of tamarind trees and peacocks all around. A not much known place, where one can find our National Bird (Peacock) in this small village very easily.
As rainy & winter season are favorite for Peacocks, one could easily get glimpses of peacock pairs in this area. It is a life time experience of actual rural lifestyle with village cuisine served on the tour in a wonderful countryside ambiance.
This tour also adds visit to Nighoj Potholes, the Asia's largest natural gigantic potholes in riverbed of Kukdi. It is an archaeological site recorded in the Guinness Book of World Records.
---
Tour to Ralegan Siddhi – Hiware Bajar – Snehalay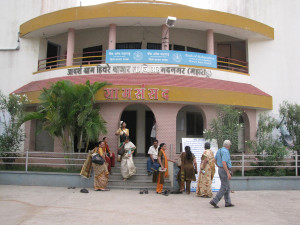 Yet another Social Tour…..
Ralegan Siddhi – The village of Anna Hajare, is considered a model village for environmental and water conservation.
Hiware Bajar – As per, per capita income, Hiware Bajar is India's richest village. Hiware Bajar received the honor of "India's First Ideal Village" is noted for its irrigation system and water conservation program, with which it has fought the drought and drinking water problems.
Snehalay, has now become famous due to very first episode of "Satyamev Jayate" is supporting over 400 homeless destitute children in residential homes, providing shelter and vocational training to more than 60 women in distress, educating over 900 children in slum based Bal bhavans, empowering and rehabilitating over 2100 commercial sex workers to lead a better life, providing medical treatment for over 6000 HIV +ve men and women every year, managing a 24×7 Child-line.
---
Forts of Mumbai Tour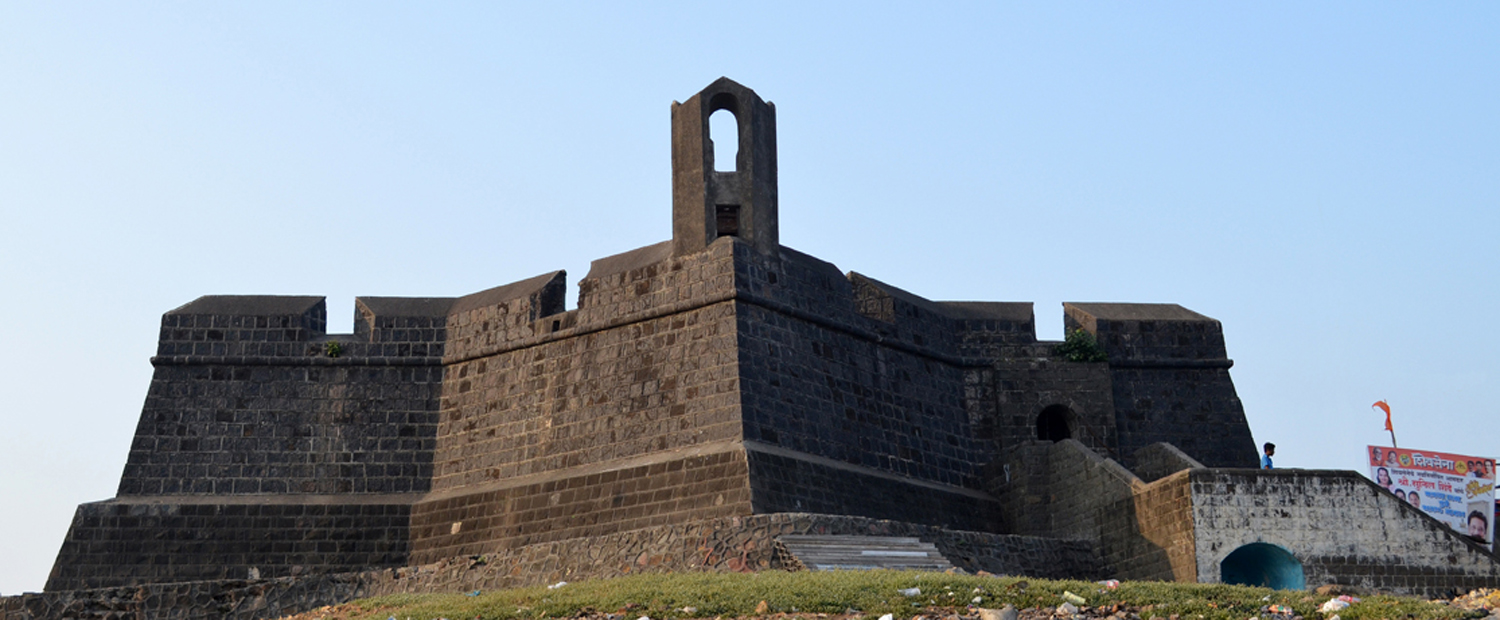 Much to the amazement of many Mumbaikars, there are many forts in Mumbai city. They are not as massive or significant as in Sahyadri, but yes they do have a rich history and at present their remains remind us of their glorious past. A visit to these fort is worth it.
Unnayan Tours takes you along these spectacular forts, along with Dr. Milind Paradkar. The saga of these forts is narrated by Dr. Milind Paradkar. He is the one to take Fort Science as the subject of the research paper and has received Ph.D for his thesis on Raigad & Rajgad forts.
---
Tour to ND Studio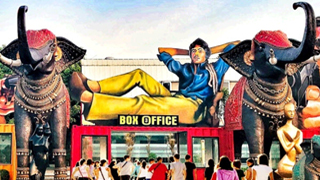 Tour to ND Studio – A visit to fascinating filmy world "ND Studio", created by Art Director Nitin Chandrakant Desai.
Most of us have desire to experience and witness Live movie sets where their favorite celebrities have shot blockbuster movies.
The stunning location of ND studio proves to fulfill ones wish of witnessing all this. Every nook and corner is worth a picture or a selfie.
Magnificent sets of movies and TV serials are been preserved here.  One can even have experience of sitting on KBC hot seat. We can dress up as Akbar on Jodha Akbar set. Participants also experience mega shows with live performances on the largest dance floor.
It's certainly a must visit tour destination – Jee Lo Apni Filmy Khwahishein….
---
Glory of Andaman Tour
Historical visit to Cellular Jail with Light & Sound show, is the major attraction of this Glory of Andaman Tour.
White sandy beaches with Crystal clear turquoise waters, Island tours, water-sports like snorkeling and scuba diving, mesmerizing sunsets from beaches are only few words that can explain the Glory of Andaman tour.  Not to neglect the Andaman shopping experience with seashell products.
---
Tour to Orissa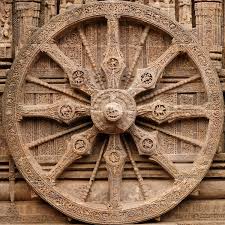 Orissa, now officially spelled as Odisha is located on the South east coast of India.
The temples of Orissa imitate to the Indo Aryan Nagara style of architecture, with typical features specific to this region.
The best known of these are the Lingaraja temple at Bhubaneshwar, Jagannath Temple at Puri and the Sun Temple at Konark. The Konark Sun Temple, built by the Eastern Ganga dynasty is a UNESCO World Heritage Site.
The famous Chilka Lake is the salt water lagoon and home of migratory birds and rare and endangered Irrawaddy Dolphins. It is the largest coastal lagoon of India and the second largest lagoon in the World. The Nandankanan Zoo and botanical garden is one of the major tourists attraction of Orissa and known for its beauty of forest and wild animals such as rare Asiatic lions, Indian crocodilians, big rock Python and the most famous White tigers.
---
Tour to Wai- Menawali & Around
Wai, a temple town with mythological associations is also famous for its scenic ambience. Wai, also referred as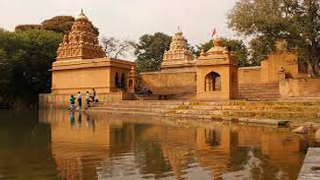 Dakshin kashi reminds us about the glorious years of the Peshwas. Menawali, this village's claim to fame is due to the Wada built by Nana Fadnavis. Several movies have been shot here using the Wada as an glamorous location.
Even the Ghats in Menawali are proving to be excellent destination for shooting movies.
Visit to the most popular Dholya Ganpati temple is one among other temples located on bank of Krishna river. Another amazing location, surrounded by beautiful mountain range & greenery is Dhom Dam & its lake.
Bara Motechi Vihir –  A startling stepwell in Limb, in Satara district. Probably the only stepwell in Maharashtra, was constructed between 1641 and 1646 by Virubai Bhosale.
It is 110 ft deep and 50 ft in diameter. The well is Octagonal in shape and was built to look like dug-out shivling.
---
Senior Citizen Special Tour Fort Raigad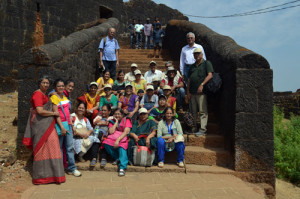 This is a special tour only for Senior Citizen above 50 years.

Dr. Milind Paradkar, who was honoured by PhD on Fort Raigad, offers his special guidance to this tour. One specialized doctor is also accompanied on this tour to take care of all Senior Citizens.
---
Tour to Princely Punjab
(With Wagha Border & Chandigarh)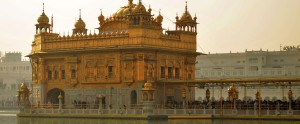 This tour explores the Princely State of India – Punjab.
Along with Wagha Border, visit to Golden Temple, Jalianwala Baug, Bhagat Sigh museum, Partition museum and many more destinations in Punjab are covered in this tour. In Chandigarh, visit to the famous Rock garden is also included in the schedule.
---
Tour to Assam – Meghalay
This is a tour of eastern part of the country, Assam & Meghalay including World Heritage Site – Kaziranga Wildlife Sanctuary which is famous for one horn Rhinos and Cherapunjee for highest rainfall.
This tour also explores Seven Sisters Waterfall, Mawasmi Caves and many other destinations near Shillong and Guwahati.
---
Tour to Hampi – Badami – Vijapur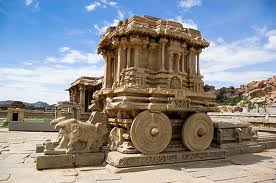 On the background of famous Hampi Festival, a  Tour to Hampi – Badami – Pattadakal and Bijapur is arranged.
Hampi was the Capital city of powerful Hindu Vijayanagara Empire founded by Harihara & Bukka in 1336. Badami was the Capital city of early Chalukyas who ruled much of Karnataka and Andhra Pradesh between 6th & 8th centuries.
Pattadakal is World Heritage Site on the banks of the Malaprabha river bears testimony to the richness of Chalukyan architecture. Pattadakal reached its pinnacle of glory under the Chalukya kings and was once used as a ceremonial centre where kings were crowned and commemorated.
City tour to Vijapur includes a visit to Gol Gumbaz, an aquestic and architectural wonder, it houses the world's second largest dome, unsupported by pillar.
---
Heritage Tour to North Gujarat
(On International Kite Festival)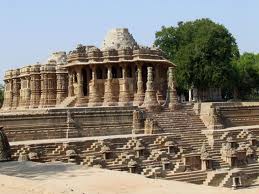 The Mehsana region of North Gujarat, Mount Abu and Ahmadabad consist the some beautiful temples like Modhera Sun Temple, Dilwara Temple, Ambaji Temple and Akshardham Temple.
These Temples are the major attraction on this Tour.  These beautiful temples belongs to Mehsana region of North Gujarat, Mount Abu and Ahmadabad.
Modhera Sun Temple hosts the annual dance festival which is also known as "Uttarardha Mahostav" is one of the most famous celebration of art, dance, music & culture. The temple is a classic example of material aspect of Solanki architecture, namely a mastery over the elegantly intricate carving of the stone and the judicious use of lime mortar. Ensconced in an undulating landscape of green foliage, the design element of the temple follows the tenets of Vastu – Shilpa.
The Rani ki Vaav or Stepwell is yet another masterpiece of carvings,  commissioned by Rani Udayamati, in 1063 in the memory of her husband Kind Bhimdev I of the Solanki dynasty is among the finest Stepwell in India. There are more than 800 elaborate sculptures among seven galleries. The Central theme is the Dashavataras, or ten incarnations of Lord Vishnu, including Buddha.
---
Tour to Tadoba Tiger Reserve
Tadoba Tiger Reserve often referred as "The Jewel of Vidarbha". Tadoba is known for its pristine and unique eco-system. Tadoba  is the oldest and largest Tiger Reserve of Maharashtra. The Reserve contains some of the best of forest tracks and endowed with rich biodiversity.
---
Tour to Ranthambhore Tiger Reserve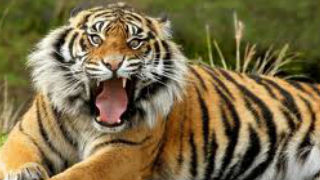 Ranthambore Tiger Reserve is a wildlife reserve in Rajasthan. The majestic Royal Bengal Tiger, unarguably, remain the major attraction here along other wild animal species.
Its landmarks include the 10th century Ranthambore Fort on a hilltop and a Ganesh Mandir. In Ranthambore, almost every tiger has a special name and legend that precedes their image.
The stories and life histories of the Royal Bengal Tigers definitely compels one to visit this Wildlife Reserve frequently.  Ranthambore also proves to be one of best impressive ground for wildlife photography.
---
 Tour to Sundarban Tiger Reserve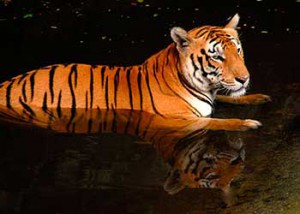 Sundarban Tiger Reserve is world's largest mangrove forest and vast saline mudflats. It covers 4264 sq. km of forest area in India alone forming the largest Tiger Reserves in the world. Unique in its bio-diversity of impenetrable mangrove forests, meandering rivers, and lush green mangrove flora and a large variety in fauna where the locals sustain themselves by undertaking the profession of honey collectors, prawn catchers and fishermen makes it a very difficult lifestyle to pursue. This mystic beauty acts as an alluring force to lovers of nature. The Sundarban provides a unique ecosystem and a rich wildlife habitat. Sundarban forest is home to more than 400 tigers.
---
Tour to Kanha Tiger Reserve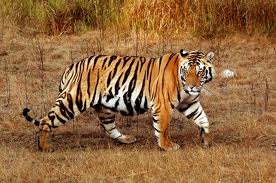 Tour to Kanha Tiger Reserve enriches one's experience with mesmerizing beauty of the wildlife.  Kanha Tiger Reserve, located in Madhya Pradesh extends over 1940 sq kms. Kanha is very rich in floral diversity due to combination of land forms & soil types and the moist character of the region.
The reserve has over 600 species of flowering plants, 50 species of aquatic plants and 18 species of rare plants. Kanha's flora is the underpinning of the park's entire ecosystem. Tigers could not live here without prey, such as chital, sambar, wild boar, and barasingha. These animals, in turn, could not subsist without the forage that the plant life furnishes them. Other wild attractions in this Tiger country includes sloth bears, Porcupine, Langurs, Mongoose, Hyena, Jungle Cat, Leopard, Chital or Spotted Deer, Chousingha, Nilgai, as well as the majestic Gaur or Indian Bison and wild Pig.
The Barasinghas at Kanha are unique, being the hard ground variety, which populate the large open tracts of grass amidst the forests of teak and bamboo.Twenty years ago, the Barasingha was faced with extinction but some desperate measures including the fencing-off of some animals helped save them and again the air in Kanha bugle with their rutting calls.
---